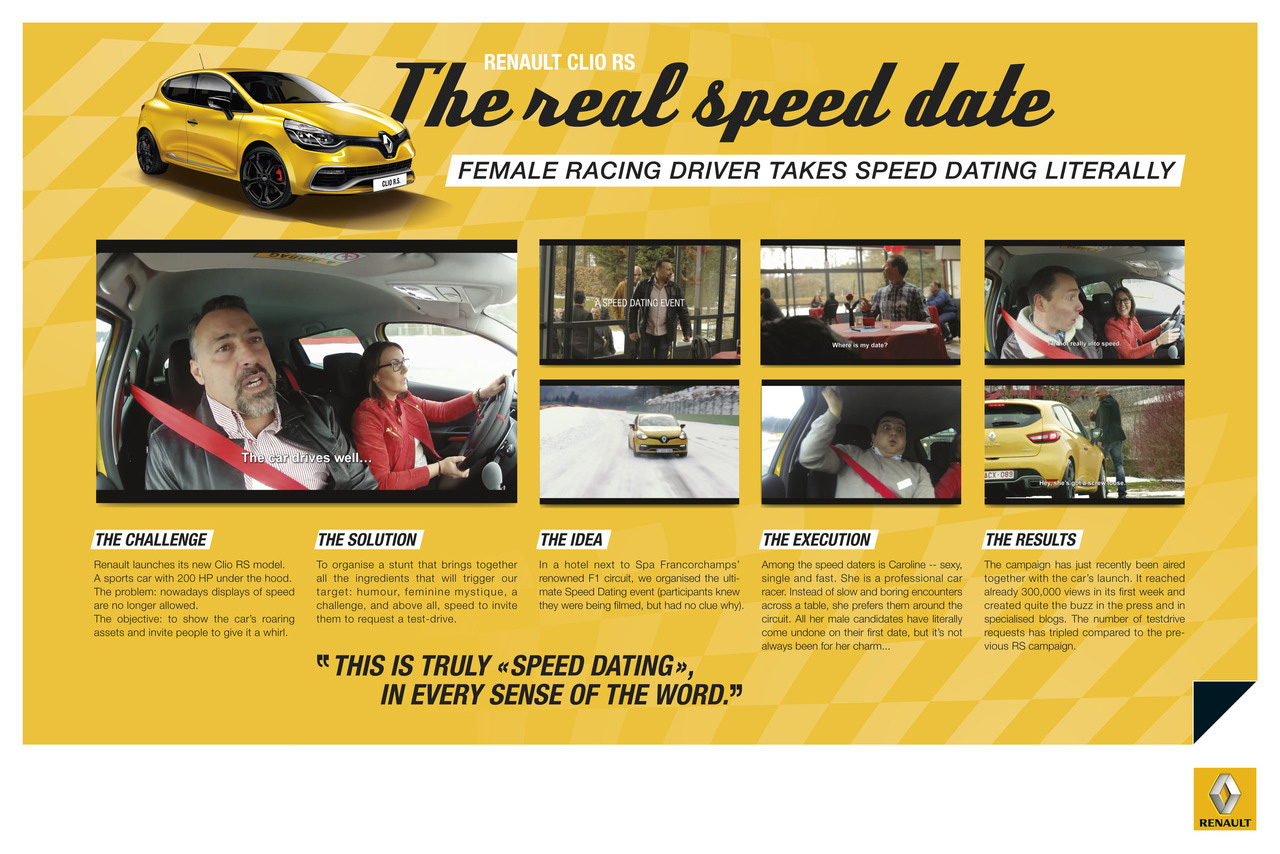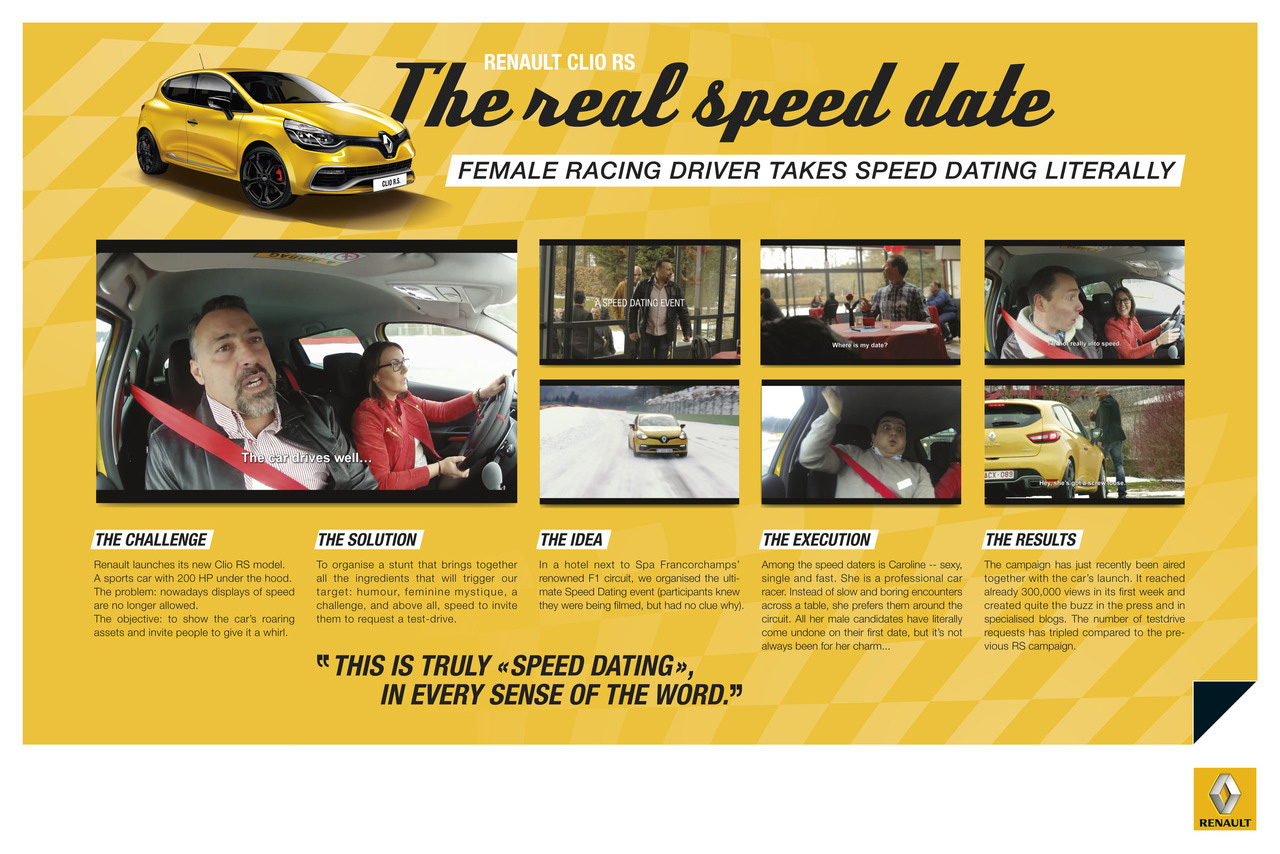 CONTEXT
2013, Renault launches its new Clio 4 with a new theme : passion.
But there is a problem with the RS model, a sports car with 200 HP under the hood :
nowadays displays of speed are no longer allowed.
So, how could we show this car's roaring assets ?