CONTEXT
Last year, the average French consumed 25 kilos of sugar – almost 3 times the recommended amount. Sadly, year after year, food companies have been adding more and more sugar to our food.
We've become progressively addicted to unnecessary high levels of sweetness, while obesity, diabetes, and heart attack rates are going through the roof. Health experts are urging people to lower their sugar intake, but nothing changes since nobody helps them fight this addiction.
IDEA
Intermarché has decided to create an innovative product that helps overcome this sugar dependence, progressively.
The SUGAR DETOX - A 6 chocolate yogurt pack with a decreasing sugar rate, from -5% to -50%, to help lower your sugar consumption, yogurt after yogurt.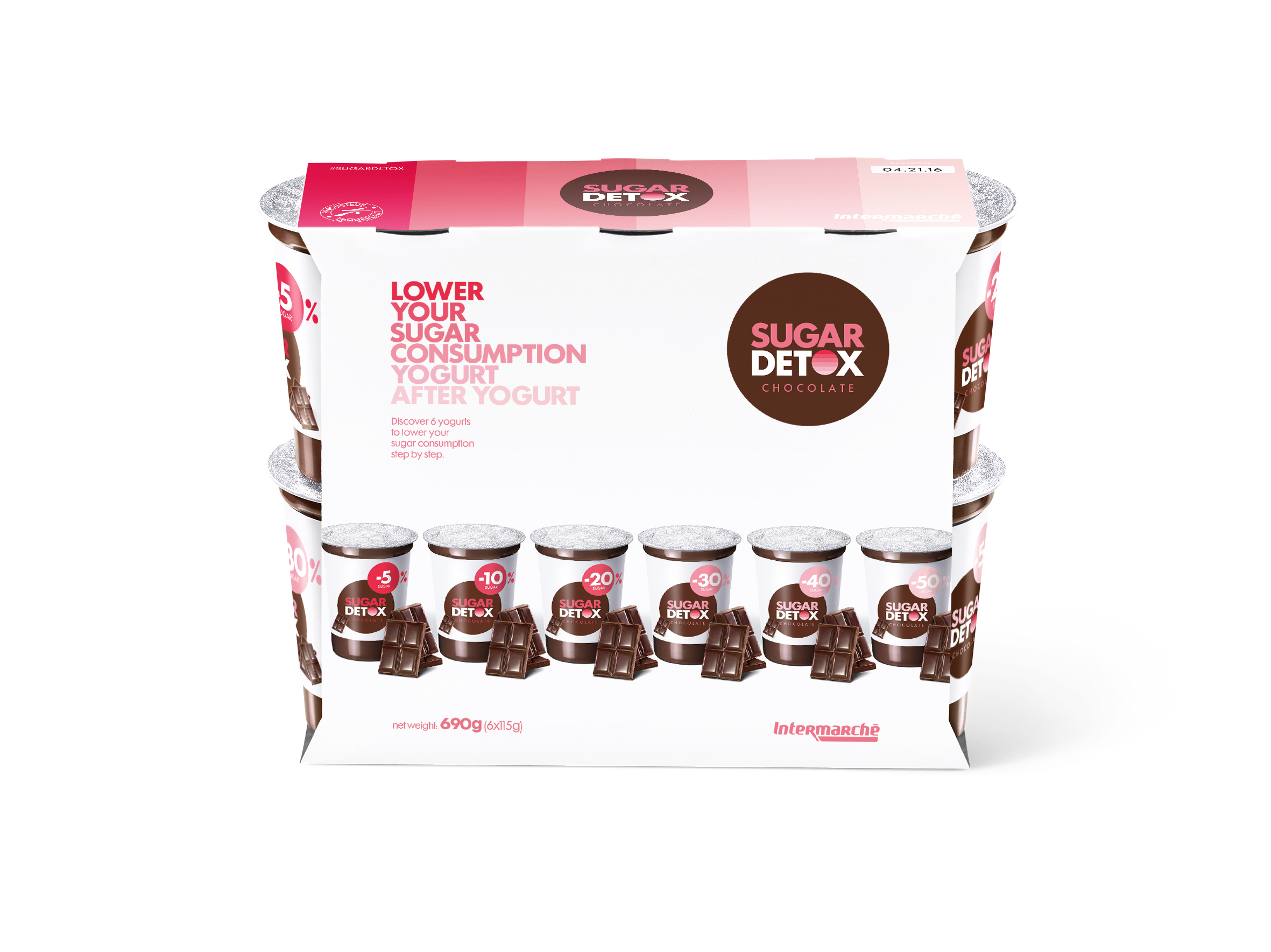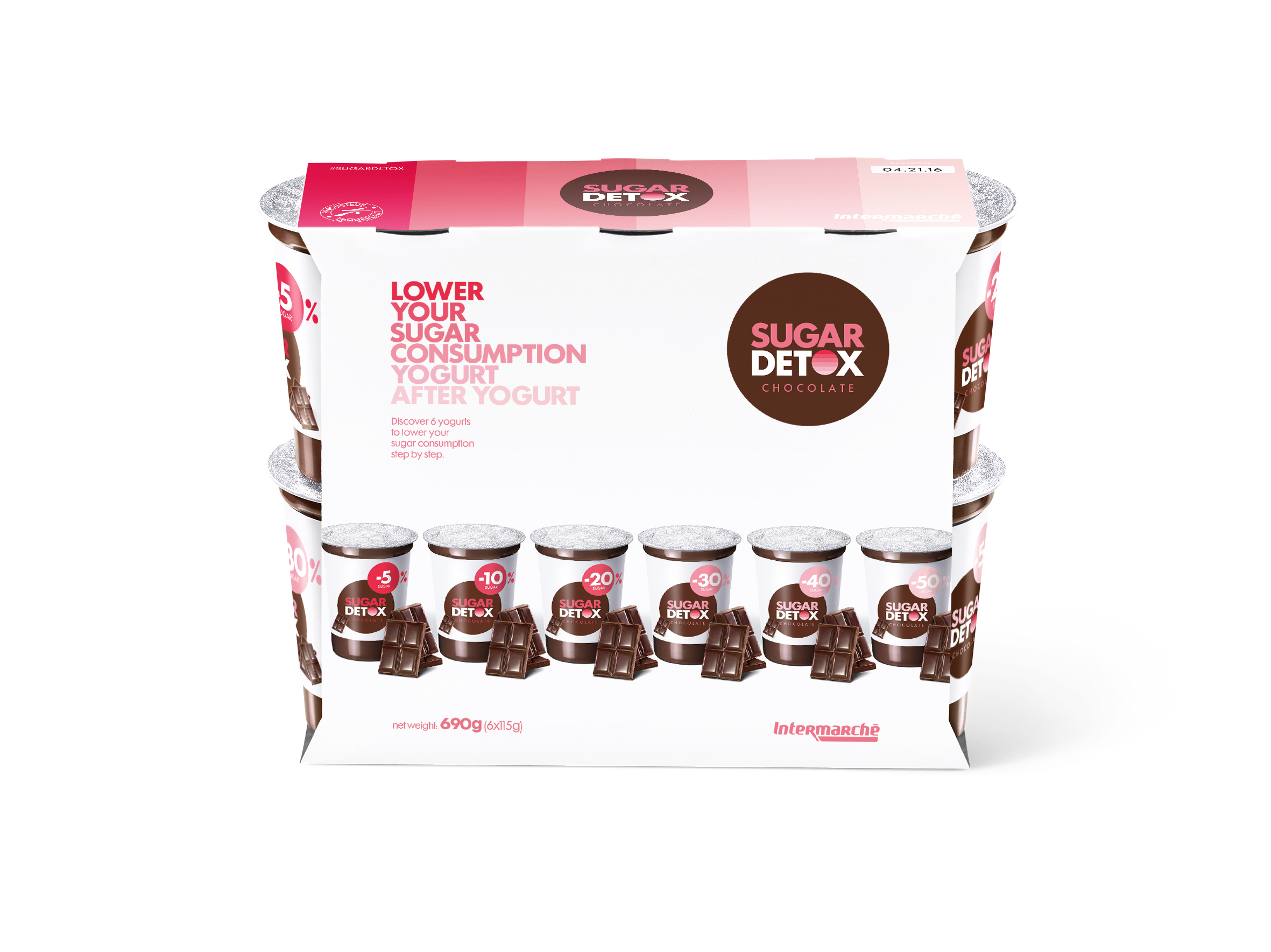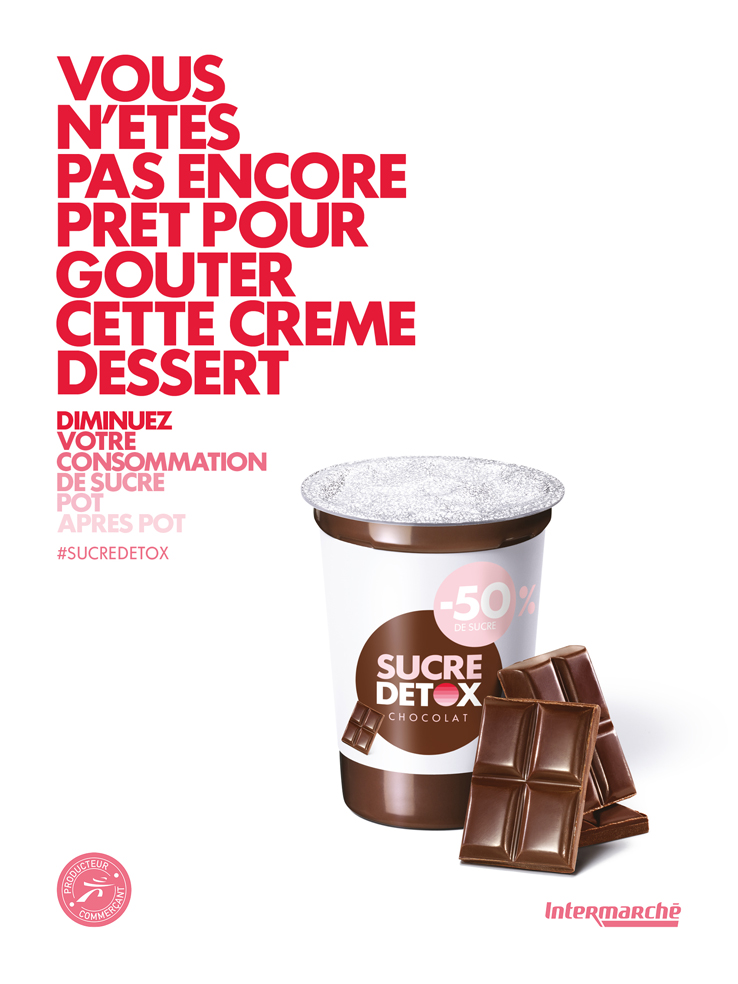 MY ROLE IN THE CAMPAIGN
Art director
with Souen Le Van, Antonin Jacquot & Marie-Océane Scerri
AWARDS
Cannes Lions Festival 2016 - 3 gold & 4 silver
D&AD 2017 - Graphite Pencil Direct
Direct Product & Service